Rekka is, at a molecular level, incapable of sitting still and as a result finds herself a woman of many talents, far too many to list here. Those looking for information on her here will likely be most interested to know Rekka writes science fantasy as R J Theodore.
Rekka is very invested in the craft of writing and creating stories, a subject she's constantly exploring not only on this podcast, but on her own website as well.  You can find her writing and posts at rjtheodore.com or on her social media where you can, and absolutely should, ask her every possible question about the merits and methods of preparing steak sous vide.
You can find and follow Rekka via the links on her linktr.ee.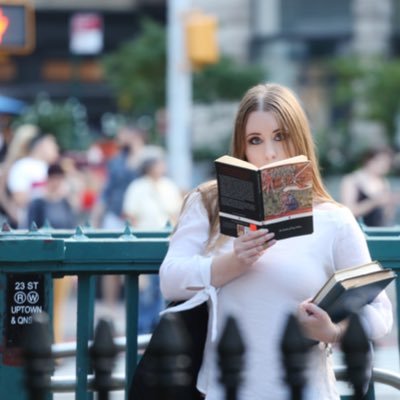 Kaelyn has logged enough train hours to qualify as a conductor (but we'd like to see a train conductor put their makeup on so well while the cars are in motion). She can neither confirm nor deny any rumors you may or may not have heard about secret publishing guild cabals.
What we can confirm is that Kaelyn was the Acquiring Editor at Parvus Press until 2021, and this whole podcast was her idea. She has a long history in publishing as well as finances. She's passionate about story, in any form, and punches holes in the air whenever she sees one of her authors achieve their goals. Her recent projects include NECROPOLIS PD by Nathan Sumsion (April 2019) and The Ragged Blade (Century of Sand Book One) by Christopher Ruz (June 2019).
Find her on Twitter @kindofkaelyn
Chonky Boy's exact origins and means of existence are unclear. They appeared in the Containment Unit sometime ago and has made themself very comfortable while establishing leadership over the other creatures already residing there.
In addition to maintaining the cosmic order of the Containment Unit, Chonky Boy provides comfort and advice to Rekka and Kaelyn in times of crisis. They have manifested themself as the perfect squeezable size and generously tolerates the woman-visitors' frequent abuse of his physical form.
Chonky Boy maintains the wmbcast social media account to spread the message of the calming effect of Good (Consensual) Hugs, and the importance of consuming one's enemies.